KIM DAVID STASKUS, ATTORNEY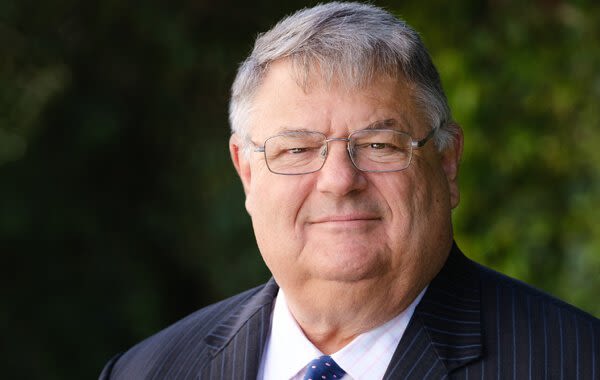 Kim has been a strong advocate for the injured for 38 years. He was born and raised in the Bay Area and attended UC Berkeley, where he graduated in 1977. Kim pursued his studies in law at Western State University and received his JD degree in 1980. Kim has been a member of the California State Bar since 1980. Since that time Kim has represented numerous individuals in all types of personal injury cases involving automobile, trucking, and motorcycle accidents, injuries from defective products, injuries from dangerous roadways and intersections without necessary warning devices/signs, and dangerous conditions on private property resulting in personal injuries. Kim also has been successful in obtaining substantial damages in whistleblowing cases where employees were terminated for either reporting unlawful conduct or refusing to engage in conduct they believed to be unlawful.
Kim is an extremely aggressive lawyer who pursues all sources of evidence in support of his client's cases, and he exhibits the same drive and determination in his legal cases that he displayed on the gridiron as a starting middle linebacker for the UC Berkeley football team. These attributes and Kim's positive approach to his cases have served him well in his pursuit of recoveries for his clients in the litigation arena. Thorough preparation, determination, and perseverance are the trademarks of the Staskus Law Firm.
There are no shortcuts when it comes to fighting for your full, fair compensation. I have the skills to confidently take your case in front of a jury.
Not only have I helped settle thousands of legal cases for California residents, but I have fought for millions to be awarded to clients through my career. See a list of my many practice areas below:
Personal Injury

Auto Accidents

Bicycle Accidents

Motorcycle Accidents

Truck Accidents

Pedestrian Accidents

Catastrophic Injury

Brain & Spinal Cord Injuries

Burn Injuries

Wrongful Death

Premises Liability

Slip & Falls

Dog Bites & Animal Attacks

Repetitive Stress Injuries

Bad Faith Insurance Litigation
Bar Admissions
State Bar of California, 1980

U.S. District Court, 1980

Northern District of California, 1980

Santa Clara County Bar
Education
J.D., Western State University, 1980

Bachelor's Degree, University of California, Berkeley, 1977